The father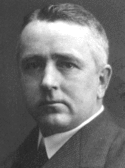 Son of building society director Adolph Christian Frederik Hein (1838-) and Laura Henriette Jensen (1845-).
Hjalmar Hein born 5 January 1871.
Upper secondary exam from Metopolitanskolen.B.Eng. 1894.
Married 21 September 1896 to Estríd Hansen.
Hjalmar Hein runs from his home at Gl. Torv 10-12 the engineering firm HeinHolst, which specialises in the installtion of elevators and silos in Denmark.
Hjalmar Hein dies after an operation for a kidney complaint in 1922, aged 51.
The mother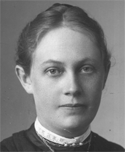 Daughter of barrister and politician Octavius Thomas Hansen (1838-1903)
and Ida Antoinette Wulff (1845-1924).
Estrid Hein (née Hansen) born 27 July 1873 at Øregaard.
Attended Zahles skole and passed her upper secondary exam as a private student from Lyceum.
Opened her own clinic on Gl. Torv in 1906, recognised as a specialist in 1918,
Works as an eye specialist until 1939, when she retires.
Estrid Hein was an active feminist.
She was on the executive committee of a number of associations.
1896 Passes final medical exams from University of Copenhagen (23 years old)
1906 Starts own clinic on Gl. Torv
1906 The Louise Association
1909 Danish Women's Society (Chairwoman of Copenhagen branch) for 16 years.
1914 First female member of Institute for the Blind.
1915 The Scandinavian Family Law Commission
1918 Recognised as a specialist
1922 The association of female academics
1922 The League of Nation's commission for the protection of children and young people.
1933 Danish Women's National Council
1939 Retires as an eye specialist.
1943 Danish Cancer Society
Estrid Hein dies on 25 July 1956 two days before her 83rd birthday.